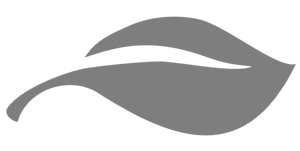 Savvy Southern Settings · All Rights Reserved.
Building your dream home? Remodeling? We have helped clients figure out their design choices among the thousands of options. We are able to be a sounding board throughout the entire process. Don't stress anymore over if your tiles will complement your paint color and flooring! With our experience, we are able to help you pull it all together. We have also partnered with builders to help their clients' select options.
Busy. It's word that describes everyone these days. With our limited down time, not many want to think about planning, decorating, staging, and much less organizing. Our customized services will help you gain valuable time for more important activities.

​​We are able to assist with new construction and existing homes. Building your dream home? Let us help you select design choices and organize your space once you move in. No matter how big the task, we can help you with your interior decor even during the holidays!
For most people, a home is their biggest investment and largest purchase. When walking through a house, it can be uninspiring and overwhelming to potential buyers. Home staging essentially brings the imagination and insight that they need to become excited about the property. We will transform your space with furniture, artwork, rugs, lighting, plants, and accessories into homes that look luxurious and ready to buy.
Our customized services fit your needs, budget, and style. We listen and work on-site in your home to create simple systems that allows you to enjoy your home, have more space, and live your best life. Let us help you eliminate the clutter and piles! We are able to organize every room in the house including your home office, kitchen, closets, playroom, and more! With an organized house, you will feel calmer and more energized.
Busy around the holidays? We offer Christmas decorating that includes trimming the tree! You get the presents and we will take care of the rest. We also offer interior decorating. We know the words interior decorating can sometimes invoke panic and confusion. From filling an entire home to redecorating a bedroom, we are able to use existing and new furniture and decor to complete a warm, inviting space for you and your family.